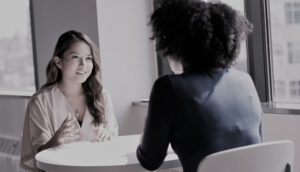 Module 2: Advanced themes in supervision
In Module 2 we take a closer look on what is happening in the supervision relationship. Understanding, insight and joy can can emerge in supervision, but anxiety can also be present in the session and influence the process – both in the supervisor and supervisee. In this module, we will explore such dynamics, looking at how we can create the conditions to make space and work with different themes that can come up in a session.
Working form
Background and theory will be alternated with reflection and with much mutual supervision practice in small groups, where you can immediately bring the module's themes into practice.
Mindfulness practices throughout these days will support embodiment in the supervisions. There is also room to discuss questions participants may bring from their supervision work.
Themes
Deepening the practice, refining supervision skills – Safety, vulnerability and the inner critic – Mindful communication – Resonance: – Transference and countertransference – Supporting and challenging your supervisees – Supervision practice in small groups.
Requirements
Module 2 welcomes participants who have attended Module 1 and who have some experience in giving supervision. If you have followed a basic supervison training elsewhere, you are welcome to join, too. Please describe your experience on the registration form.

Experiences of participants in previous Supervision modules:

"I learned how valuable it is to have different styles in working with my supervisee so I can better connect with them."

"Supervision practice in small groups was very important for my learning."

"Working in a group with different nationalities and different styles provides great learning, and is so enjoyable."
For Dutch colleagues:
Zowel het gehele programma als de losse modules zijn geaccrediteerd door het Mindfulness Register.

Practicalities
Module 2 |  Advanced themes
Dates: 
June 13-15, 2024.
All days from 09:30 – 17:30 hrs CET; Saturday until 16:30 (check your timezone here)
For whom: experienced teachers of MBSR, MBCT and other mindfulness-based programs. For this module, participants are expected to have given at least 4 hours of supervision.
Requirements: Module 1. Participants who  have attended a basic level course elsewhere are welcome to start, please email before.
Teachers:
Lot Heijke and Petra Meibert, MBSR teachers, trainers & supervisors
Program format: online via Zoom
Costs:
€525
---
Certificate in Mindfulness Supervision
This module is part of the Mindfulness Supervision training, but may also be taken separately.
Module 1: Essentials of supervision
Module 2: Advanced themes
Module 3: Integration
Start with Module 1. Modules 2 and 3 can be attended separately and in your own pace and order.
When you register for the full program (all modules, supervision and tutorial), you receive  a discount of €75 on the fee. More on the full Certificate in Mindfulness Supervision