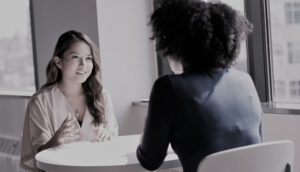 Module 3: Integration
Themes
-Deepening the practice, refining supervision skills
-Resonance, parallel process
-Roles and responsibility
-Working with fear and resistance
-Group supervision
-Evaluation, assessment and feedback, MBI-TAC
-Curriculum, integrity, ethics
Module 3 offers a deepening of skills and understanding of the supervision process, specifically focusing on teachers of MBP's. Supervision skills are further refined and we look at processes playing a role in the relationship such as resonance, but also fear and resistance.
In a part of the training we look closer at the dynamics of evaluating a supervisee – often a teacher giving their certification training – and what instruments, such as MBI-TAC, we can use if needed. Also – how to support and maintain integrity of the curriculum that is being taught by the supervisee, navigating between necessary adaptations and fidelity to the original structure of a program, and honouring the various stakerholders in the field. Forms and options for group supervision are discussed further.
As we delve into supervision experiences, participants are expected to have given at least 4 supervision sessions, and to have received supra-vision about these. For this module there is also some prepatory reading.
Working form
Background and theory will be alternated with reflection and with much mutual supervision practice in small groups, where you can immediately bring the module's themes into practice.
Mindfulness practices throughout these days will support embodiment in the supervisions. There is also room to discuss questions participants may bring from their supervision work.

Experiences of participants in previous Supervision modules:

"I learned how valuable it is to have different styles in working with my supervisee so I can better connect with them."

"Supervision practice in small groups was very important for my learning."

"Working in a group with different nationalities and different styles provides great learning, and is so enjoyable."
FREE INFORMATION SESSIONS:
Will be offered again in 2024.
Send an email if you wish to be updated on new dates.
Practicalities
Module 3 |  Integration
Dates: 
November 28-30, 2024.
All days from 09:30 – 17:30 hrs CET (check your timezone here)
For whom: experienced teachers of MBSR, MBCT and other mindfulness-based programs. For this module, participants are expected to have given at least 4 hours of supervision, and received supra-vision on this.
Requirements: Module 1 (or basic level supervision module followed elsewhere).
Teachers:
Lot Heijke and Camilla Sköld, MBSR teachers, trainers & supervisors.
Program format: Online via Zoom
Costs:
€525
---
Certificate in Mindfulness Supervision
This module is part of the Mindfulness Supervision training, but may also be attended separately.
Module 1: Essentials
Module 2: Advanced
Module 3: Integration
Start with Module 1. Modules 2 and 3 can be attended separately and in your own pace and order.
When you register for the full program (all modules, supervision and tutorial), there is a discount of €75 on the fee. More on the full Certificate in Mindfulness Supervision
NB For Dutch colleagues: zowel het gehele programma als de losse modules zijn geaccrediteerd door het Mindfulness register.