MBSR / MBCT teacher training
Why follow an MBSR teacher training?
When you are passionate about mindfulness and you wish to pass this work on to others, an MBSR teacher training gives you the competences to start teaching independently. It also provides a great basis for teaching mindfulness in different contexts, such as health care, schools and companies. You can find all teacher-training programs I teach on this website, offered in different countries and places. All programs meet the international criteria as adopted by the European Federation of Associations for Mindfulness EAMBA (www.eamba.net).
What does an MBSR teacher training look like?
MBSR is an experience-based program, and so is the teacher training. All exercises and practices of the MBSR will be practised, discussed, tried out and guided throughout the teacher training, and so will the theory behind all the practises. Besides theory, skills and didactics, your own meditation practice is the most important basis for teaching mindfulness.
In a period of over one year you go through the MBSR program as a whole, focusing on each of the sessions, practising together and learning to guide step-by-step. Some elements:
the original MBSR curriculum: every individual session and how they hang together
guiding meditation, bodyscan and mindful movement
stress, reactivity patterns, and learning more helpful behaviour
mindful communication
didactic teaching, group dynamics, and inquiry
The length of the program allows you to digest the learning in the modules at your own pace, to explore your own process and development, and to practice what you have learned in between training weekends with your peers. After about 2/3 of the program, you teach your own 8-week MBSR, supervised by one of the teachers.
What is MBSR?
MBSR (Mindfulness-based stress reduction) has been around for over 40 years. Developed by Jon Kabat-Zinn in the late seventies, it has since spread globally and been taught to countless numbers of people worlwide. MBSR is an evidence-based training and has proven to be a succesful program for people from different walks of life. It is accessible, offering much depth and wisdom at the same time. For many people MBSR has been transformational in their lives.
Click on one of the buttons to read more about the teacher-training of interest. Or mail me for more information.
Mindfulness Supervision training
An international supervision training program, welcoming mindfulness professionals who are looking for a thorough training, learning or deepening mindfulness informed supervision skills.
Read more about the Supervision training.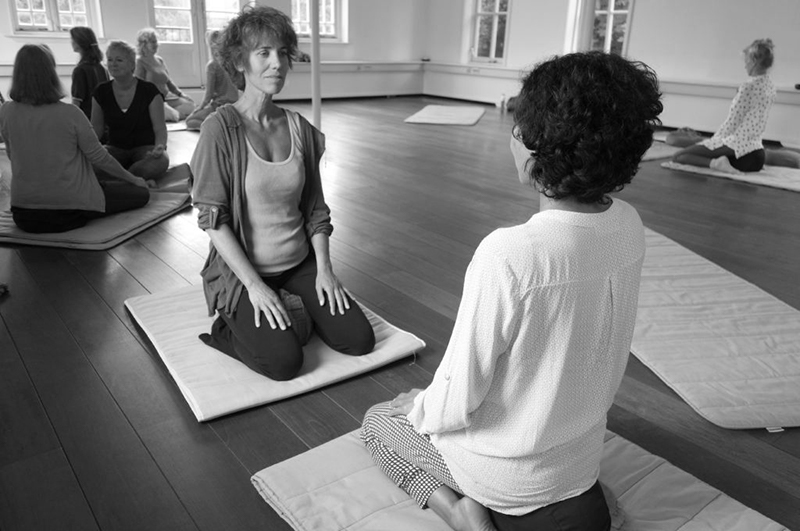 "Training and practising with a diverse group of teachers, gaining new skills and deepening experience was so inspirational. The international group is a bonus!"