This MBSR teacher training is an international program where you learn to teach the original curriculum as developed by Jon Kabat-Zinn. During the program you go through the MBSR 8-week training and learn to guide it step-by-step, so that you can teach MBSR independently. All training weekends offer a combination of much practice, reflection and exchange with theory and background.
MBSR
The 8-week MBSR program was developed by Jon Kabat-Zinn in the late 1970s. Originally serving a community of people with chronic health issues, the training was so successful in addressing stress and learning to cope with it in a different way, that MBSR soon found its way to many different people throughout the world. The positive effects of the program are supported by many years of scientific research. The MBSR program provides a solid basis for teaching further specialization programs, such as MBCT. See for MBCT teacher training below.
FOR WHOM
This program might be of interest to:
people who would like to offer the 8-week MBSR program to the wider public;
professionals working in (para) medical professions or in the wider field of health care;
mental health specialists, such as psychologists, psychiatrists, therapists who look for complementary offerings for their clients;
those working in education, wishing to offer mindfulness to the teachers' community;
others interested to deepen their knowledge and experience about mindfulness, about MBSR and about teaching the practice to others.
MBSR TEACHER TRAINING PROGRAM
In the MBSR teacher training program you learn to:
teach the original 8-week MBSR program;
guide all formal practices (meditation, bodyscan, mindful movement);
teach central themes (e.g. recognizing and coping with stress, perception, mindful communication, how to practice);
group dynamics, didactics and inquiry;
create a safe setting where participants can practice, explore and learn.
During the program you will develop and strenghten teaching skills, as well as the personal qualities that support mindful teaching, such as embodied presence, patience, friendliness, compassion and equanimity. Embodying and reflecting these qualities, a teacher can spark the conditions for the group, where participants feel safe and welcome to develop these further in themselves.
An important focus in the training is therefore on one's personal mindfulness practice, and the integration with practical and theoretical knowledge and teaching skills. Each module contains mindfulness practice as well as hands-on teaching.
The program is offered online via Zoom, and consists of 13 weekend modules. The modules will focus on the different sessions, practices and themes of the MBSR. Between the modules there is time to 'digest' the learning process and to practice with peers on practical teaching assignments. In the course of the program you will record your own audio files to offer to your future MBSR participants. Guidance and support for this is offered in the program.
Towards the end of the program you will teach your own pilot MBSR course. You will be supported in this by 4 individual supervision sessions by a supervisor of the program.
This training program follows guidelines and standards of the International Mindfulness Integrity Network.
Studyload:
-23 training days
-approx. 100 study hours
-approx. 120 hours preparation and teaching the pilot MBSR course
-approx. 20 hours writing a reflection paper
Practical information
Dates 2021 / 2022:
1:  April 10-11, 2021
2:  May 8-9, 2021
3:  June 12-13, 2021
4:  July 3, 2021
5: Sept 25, 2021
6: Oct 23-24, 2021
7: Dec 4-5, 2021
8: Febr 5-6, 2022
9: April 2-3, 2022
10: May 7-8, 2022
11: June 11-12, 2022
12: July 9, 2022
13: Sept 10-11, 2022
This program is offered online and in English.
Fee:
The course fee is 3275 euros. This includes all tuition, manuals, handouts, and background literature.
The course fee may be paid in installments. A first non-refundable deposit of E 125 is to be paid at the time of registration. This amount counts towards the total course fee. Costs for 4 individual supervision sessions during your pilot course (à E 75) are not included.
CERTIFICATION
You are eligible for certification when you have
actively participated in the training program;
have participated in peer group practice assignments;
have successfully completed your pilot course under supervision;
and have finished the program with your final work (audio files and a reflection paper about your teaching process).
TEACHING TEAM
The teaching team consists of highly qualified and experienced trainers. Over the years, we have all travelled the world training many hundreds of people in different countries and languages to teach MBSR. Lot Heijke (The Netherlands), Günter Hudasch, Petra Meibert (Germany), René Slikker, and Irene Willemsen (the Netherlands) look forward to working with you in this program. You can read more about us here.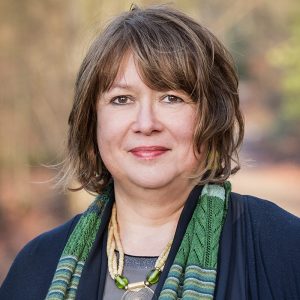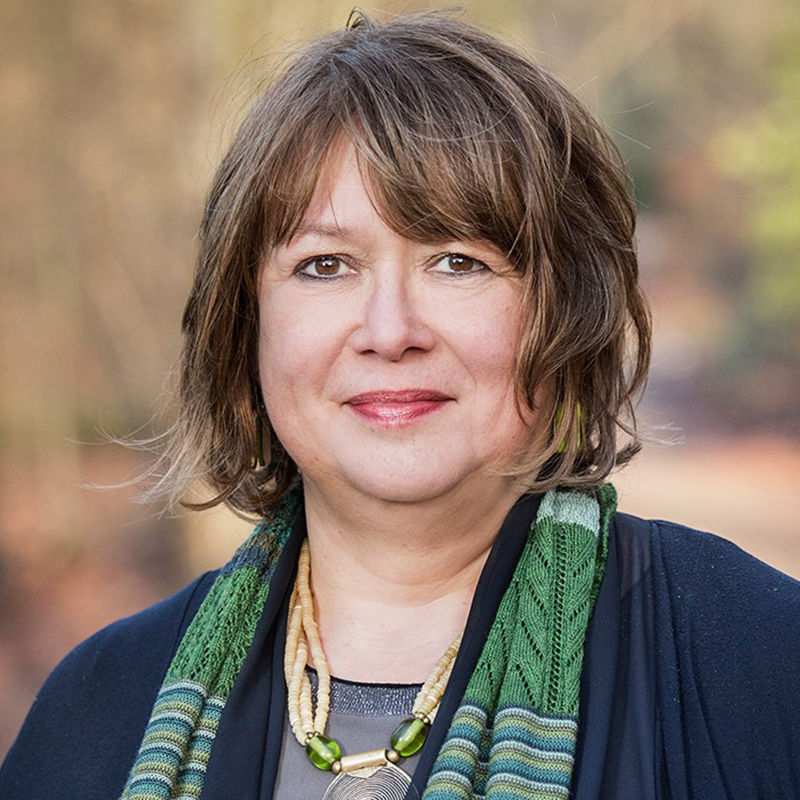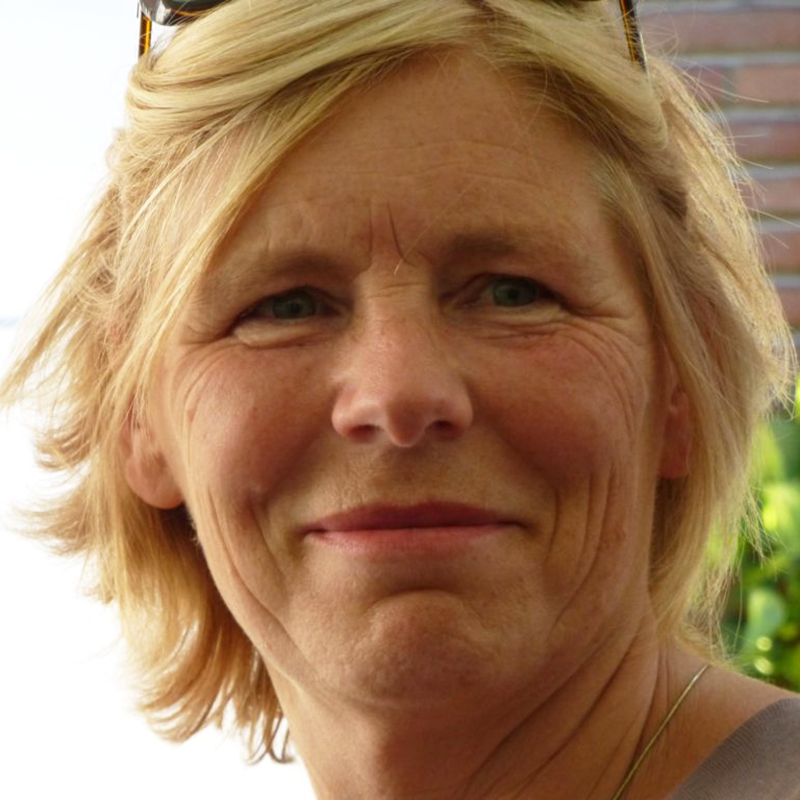 REGISTRATION
Prerequisites:
Having attended a live MBSR training as a participant.
Having attended a silent, teacher-led meditation retreat of 5-7 days in the mindfulness- or a buddhist tradition; preferably attended before the start of the program, but before Module 3 at the latest.
Having a professional training in the field of education, social work, medicine or other professional backgrounds. Functioning at BA level or equivalent are recommended, although comparable professional or life experience may count as well.
Having a commited and regular meditation practice of at least one year before the start of the program.
Experience with mindful bodywork such as yoga, t'ai chi, chi kung.
The program is offered in English. Participants are required to have a certain degree of ease in speaking and understanding English. You don't need to be a native speaker. Participants are expected to have a copy of Jon Kabat-Zinn's Full catastrophe living (most recent edition, in a language of your choice).  A good internet connection and a working camera is essential to participate. We ask you to connect via a device that rests on a solid surface during the sessions, and not via a handheld device. This provides a better connection for the whole group. You will receive a Zoom link to connect before the start.
An individual interview (online via Zoom, or by phone) is part of the registration procedure.
Dates 2021/22 program:
13 monthly modules (10 weekends plus 3 Saturdays) over a period of 1,5 years.
2021: April 10-11; | May 8-9; | June 12-13, | July 3, | Sept 25-26, | Oct 23, | Dec 4-5,
2022:  Febr 5-6, |  April 2-3, | May 7-8, | June 4-5, | July 2, | Sept 10-11
Fee:
The course fee is 3275 euros. This includes all tuition, manuals, handouts, and background literature.
The fee may be paid in installments. The first € 125 of the fee is to be paid at the time of registration. When paid in installments, this is the schedule:
Registration fee €125
First non-refundable installment € 450
€ 900 before Module 1
€ 900 before Module 5
€ 900 before Module 7
Costs for 4 individual supervision sessions during your pilot course (à E 75) are not included.
Registration procedure
* The button below will provide the registration form.
* At the time of your registration, please transfer E 125 - a deposit counting towards your tuition fee.
* Upon reception of your deposit, we will contact you for an interview (online, or by phone).
* After this, you will receive an invoice for the remainder of the course fee. (When paying in installments, this is according to the agreed dates).
* Closer to the start of the program, you will receive some more practical information about the weekends, location, etc.
If you have any questions about the program or your participation, do not hesitate to get in touch. We are happy to provide the information you need.
MBCT TEACHER TRAINING
For those who have finished the MBSR teacher training, we offer a five day MBCT teacher training. This intensive gives background to MBCT, to research done to this program, while at the same time offers the opportunity to learn how to specifically teach this program.
Developed as a relapse-prevention treatment for individuals with depressions, MBCT offers a combination of mindfulness practice and cognitive behavioral therapy. More recently, the MBCT program has also been offered successfully to people suffering from anxiety, and compulsive or bipolar disorder. In this program you learn more about the application of the program and research outcomes. Since MBCT is an 8-week program, similarly structured as MBSR, you also learn to teach the program week-by-week. The 5-day MBCT teacher training intensive is expected to start in 2022. Send us an email if you wish to be informed of course dates.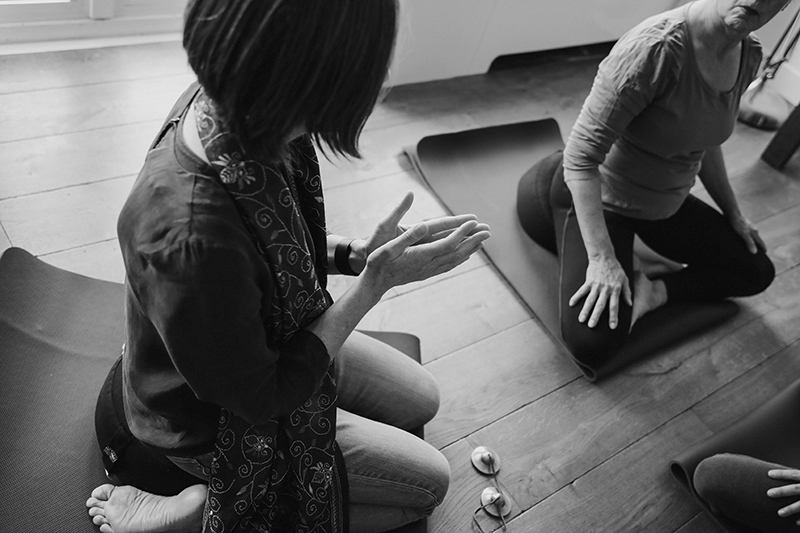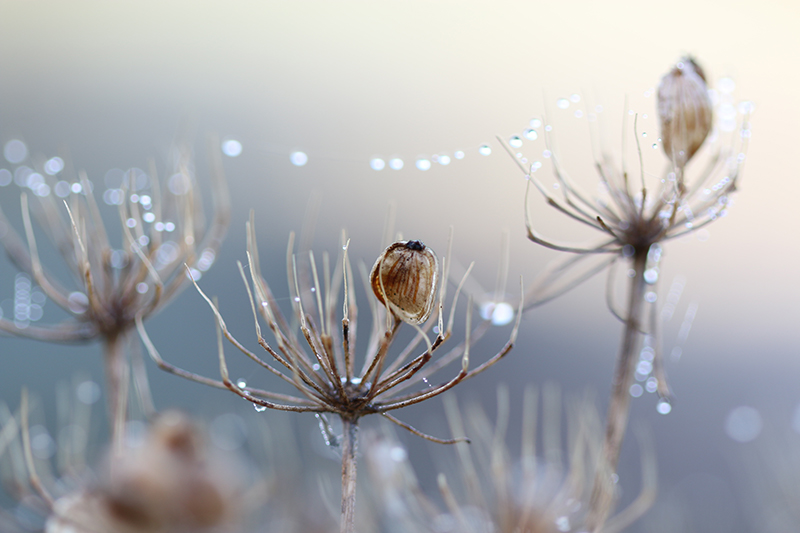 What participants of previous training groups said:
"In all modules there is a good balance between work, practice, and time to digest. The atmosphere of appreciation and trust, with room to experiment, ask, and exchange made this a great place to learn."