Module 1:
Essentials of supervision
What you learn
Module 1 is open to new and existing supervisors, focusing on core skills and understanding of mindfulness-based supervision. What is it, and what is it not? And, exploring the terrain of this work, how is supervision different from therapy or training? Insight in different approaches and models of supervision will give you a good basis for your supervision practice. As in each module, there will be many periods of hands-on supervision practice in small groups, to try out different interventions and styles with other colleagues. Learn new skills or refine those you already have. As this is mindfulness-based supervision, practice and embodiment will be key elements in the work.
After this module, you will:
understand the place and function of mindfulness supervision;
know about some of the supervision and learning theories;
know how to create a safe environment to start a supervison cycle;
have a feel for embodied supervision;
have the ability to employ different interventions and styles.
Themes
Why supervision? Definitions and basic theory of supervision – Intervention styles & learning styles – Starting and ending supervision – How to create a safe setting for your sessions – Contracting – Mindful dialogue: speaking and listening in supervision – Embodiment – Inquiry – Feedback in supervision – Supervision practice in small groups.
Requirements
This module welcomes mindfulness teachers with experience; those already supervising, and those who intend to start with supervision. As the program is international, working knowledge of English is necessary – but perfection isn't.
For any questions about participating, feel welcome to email first.
Practicalities
MODULE 1: ESSENTIALS
Dates: 
December 7-9, 2023.
Program from 09:30 – 17:30 hrs CET, Saturday until 16:30. (check your timezone here)
For whom: this workshop welcomes teachers of MBSR, MBCT and other mindfulness-based programs.
Teacher:
Lot Heijke and Günter Hudasch, MBSR teacher, trainer & supervisor
Online information:
You will receive a Zoom link before the start.
Costs:
€575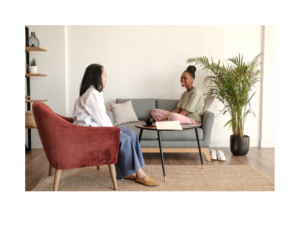 ---
Certificate in Mindfulness Supervision
This module is part of the Mindfulness Supervision training, but may also be taken separately.
Module 1: Essentials of supervision
Module 2: Advanced themes
Module 3: Integration
Start with Module 1. Modules 2 and 3 can be attended separately and in your own pace and order.
When you register for the full program (all modules, supervision and tutorials), you receive  a discount of €75 on the fee. More on the full Certificate in Mindfulness Supervision